SARDINIAN TUNA PASTA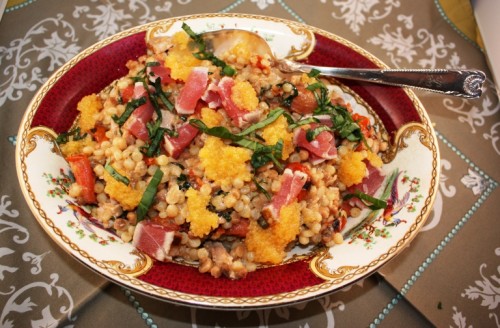 This recipe for Sardinian Tuna Pasta was created a little while ago, during my research phase of gourmet pastas in advance of the big purchase of my pasta machine. (Check out Paglia y Fieno, Duck Two Ways.)
Time has marched on since this dish made its debut. I'm sure everyone will agree from the pictures and a quick scan of the recipe that this is indeed a dish worth making. I've got my exactingly precise notes to go by, but the emotional connection has faded.
Which means that there's not much of a story here folks, just a nice summery recipe. Here goes: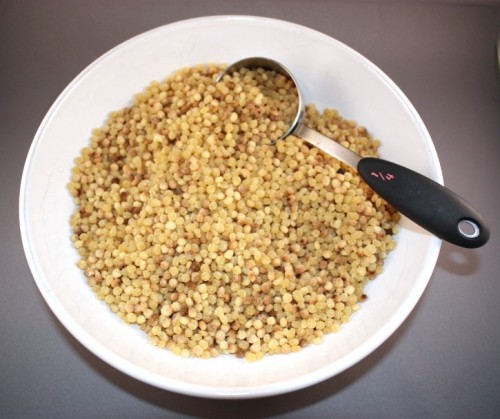 1 lb. Malloredus Sardinian Pasta - oven toasted, gravel-sized semolina pasta nuggets
1/2 lb. fresh tuna steak
1 pint cherry tomatoes
2 oz. jar of yellow caviar (from wild whitefish)
handful of fresh basil cut into chiffonade (these herb scissors are nice to use)
1 T. dried oregano
2 T. capers
2 shallots, finely chopped
olive oil
1 t. anchovy paste
2 T. butter
1 T. lemon juice
s&p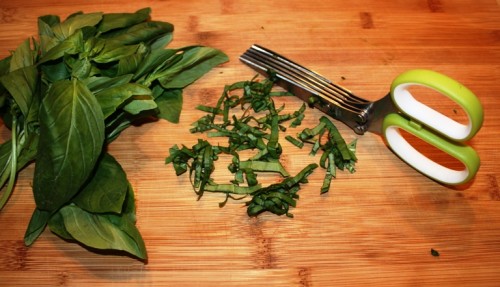 Slick a cast iron skillet with olive oil and get it nice an hot. Flash sear the tuna on both sides very quickly so the edges are cooked but the insides are still very rare. Remove the tuna from the skillet heat and let sit at room temperature.
In the cast iron skillet roast the tomatoes over medium high heat. Shake them around so the skins shrivel and blacken a bit. They will soften and burst, but don't let them get mushy. Add in 1/4 c. olive oil, and as soon as the oil is nice and hot toss in the shallot and let them sizzle a bit.. Take the skillet off the heat and stir in the oregano, capers and anchovy paste.
Boil the pasta according to package directions. Meanwhile slice the tuna into 1" slices, each piece showing both the seared edges and the rare center.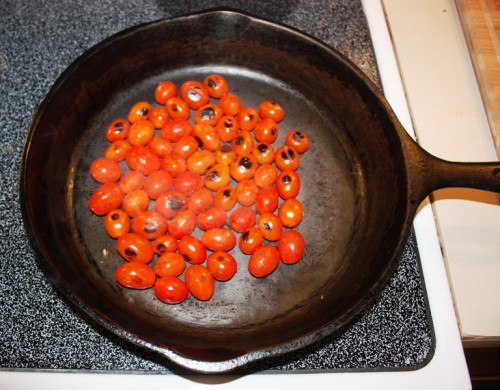 Drain the pasta and tip into a large bowl. Stir in the butter. Mix in the tomato sauce. Fold in the tuna slices and the basil. Put the pasta into your serving dish and spoon generous dabs of the yellow caviar on top.

Print This Post
Share and Enjoy

Written by skfsullivan on June 12, 2011 under ALL RECIPES, Fish and Seafood, Main Dishes.