APPLE CRANBERRY PUMPKIN KETCHUP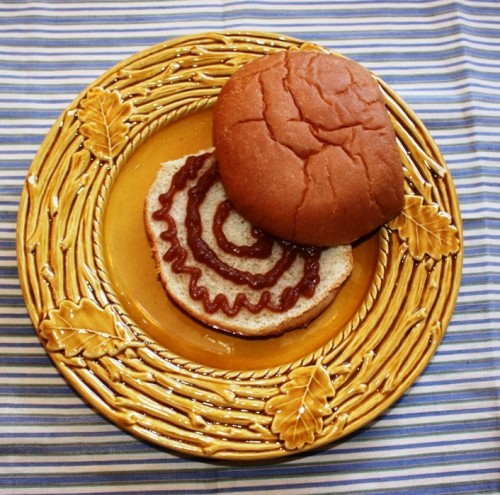 Popular wisdom holds that motherhood, baseball and apple pie are about as American as American can be. Conspicuously missing from this list is ketchup. Whether it's old school Heinz or newfangled mash-ups like this recipe for Apple Cranberry Pumpkin Ketchup, ketchup has earned a place high up on the roster of What Makes This The Greatest Nation on Earth.
Ketchup's roots are long and deep. Today it's generally agreed upon that ketchup refers to a thick, smooth-textured sweet and tangy condiment usually made from tomatoes. But t'was not always the case.
This origins of this American staple can be traced to 1600s Malaysia where "kôe-chiap" or "kê-chiap" referred to piquant sauces made of fermented fish and spices. Down through the ages raisins, nuts, mushrooms, peppers, eggplants, and any other number of things have ended up in ketchup variations.
PS the WordPress gnomes refuse to honor paragraphy separations this morning, hence the bold lines to indicate breaks in the copy.
Written by skfsullivan on November 13, 2012 under Jams, Jellies, Pickles, Relish, Kitchen Gadgets, Sauces.